This post contains affiliate links. This means I may earn a small referral fee on qualifying purchases at no extra cost to you. See disclosure for more details.
Are you stressed about gift ideas for the adults in your life?  Maybe I can help with that.
My brother told me last year I did gifts better than anyone he knows.  He claims I seem to find the coolest items and he doesn't know how I do it.
My secret?  This is where my experience in retail comes in handy. I know what the popular items are and who (gender/age) was buying them.  Sometimes I also research intensively or think back at other gifts I bought people and think about how I can cater that to someone else's taste.
I made out this list of items I know people want for under $25 in hopes it can help your gift giving be a little less stressful.  Hopefully I have made your life a little bit easier by doing the research for you!
I start out with general theme ideas, and then ideas 13-65 are of actual items you can buy at the store or online!
Click here to go directly to section if you want to skip ahead past the general gift themes and go straight to specific items:
General Gift Ideas (Cater These to Their Tastes!)
If you read How To Reduce Stress and Enjoy the Holidays, you know I try to buy in themes based on personality when I don't know what to get them. People seem to like it.
Here are some ideas on general themes you can cater to each person's personality.
1. Gift Cards
Always nice to receive because they were going to spend money there anyway, now their bank account won't be affected! If it seems too simple, buy them a wallet or do a gift basket and put a couple of $5 gift cards in there!
2. Homemade Items
I received many homemade gifts that were really awesome.  The fact they took the time to make it for me made me feel special.  I am NOT a crafty or creative person, so my expertise is limited on this subject.  I'm going to have to refer you to Pinterest if you want to know how to make these items.
But here are things I received from creative people just to give you an idea on the things you can make:
A light up Christmas present box made from glass fused together
A picture frame with last name cut out in construction paper and decorated within the frame
light up wine bottle that was decorated with my favorite animal or sports team
Sport team earrings
Homemade candle
Favorite candy bars situated together to form a neat design
A collage of pictures within a frame
3. Scratchers
Get a bunch of dollar ones.  This is a great cheap gift, because everyone will love the opportunity to win more money.  How great would it feel if someone won $100 off a $1 scratcher you gave them?
When I was a younger, my aunt and uncle gave me and all my cousins $5 in scratchers.  We weren't old enough to redeem them (our parents had to do it), but we all thought it was the neatest gift ever and immediately scratched them off and started comparing them.  That much of a reaction came from spending only $5 a piece.
If you don't want to get them just scratchers, then buy them a wallet or a mug, and put scratchers in it.  Or you can make them a gift basket and include scratchers in it.
4. Tins of Popular Candy
I'm not talking candy canes or peppermints. Some people may like them, but they aren't for everyone.  I'm talking Snickers, Reeses, M&Ms, etc.  If you know someone who eats organic foods only , get them the organic versions (Yes, they are out there… check out www.vitacost.com).
One of my aunts gave each of us these for Christmas, and only spent about $5 each.  We were all excited and would immediately dig in.  These are great gifts for adults too!  Even though some women might complain what it would do to their waistline, just tell them to hush, because that entire tin will be consumed in less than 48 hours and they know it.
5. Coupon Books
This may not mean much for younger generations, but my mother in law suggested that older generations (like grandparents) would love this, and I think she is right!
Give your older parents or grandparents a coupon book that entitles them to be taken out for dinner, their lawn mowed, do stuff around the house, family dinner, going grocery shopping for them, taking them to a movie, etc.
They would love the opportunity to see their family more and by giving them the opportunity, you are giving them exactly what they want!
6. Gift Baskets
You can easily do these for under $25.  Many items you can grab at the dollar store.  You just cater it to the person's taste and you have a basket they will use and appreciate! Here are some ideas to run with:
Party– Tiny bottles of alcohol, scratchers, chips, jerky, hat or t-shirt
Beach– Sunglasses, lotion, margarita mix and glass, towel, alcohol, flip flops
Cleaning Supplies–  Different sponges, rags, bathroom cleaner, kitchen cleaner, etc.
Kitchen Items-  Spatulas, dish towels, oven mitts, small gadgets
Spa- Masks, nail polish, nail polish remover, clippers, bath salts, scented candles.
Movie Theater- movies (find cheap online or in Walmart bin), popcorn, candy, and popcorn bowls.
Barbeque–  Utensils, variety of spices, variety of sauces, apron
Make up– Eyeshadows, mascara, eye liners, lip gloss, creams, blush
Themed- Based on things they like. Example: A woman likes St. Louis Blues hockey.  Insert earrings, fleece blanket, wine glass, coffee mug, t-shirt, among other items
7. Shutterfly Photo Book
It is a little time consuming to do these, but it is worth it.  I did these a few times and the recipient loved it!
Shutterfly often has promotions where you can get these items for free or a hefty percentage off!  Check their social media pages or Rakuten for these promotions!
Sign up through Rakuten here to get an extra $10 added to your account the first time you purchase something!  It's free to sign up and use!
8. Make A Movie/Slideshow
I made a movie for my dad and my husband one year through Windows Media Player (catered to them).  All I did was put a bunch of pictures, with a few words for each picture, and have it transition to music that was special to them.  I burned it on a dvd, so they can watch it whenever they want.  This was time consuming but free (except for cost of re-writable dvd).  They loved it!
9. Tin of Baked Goods
What person doesn't like something for their sweet tooth?  Trust me, it will get eaten and enjoyed, and it's budget friendly!
10. Books
I did a theme one year where everyone got books.
One person got autobiographies of his favorite celebrities.  One person got cookbooks because she loved to cook.  Another got funny books because he had a sense of humor.  One got a romance novel because she loved romance novels. Another got a thriller because she loved thrillers and action. Another got a travel book because they loved to travel.
No matter what someone's personality is, you can always find a book catered to their taste.
11. Personal Creations
The Personal Creations website has everything you can imagine under $25.  I have bought many things for people over the years on this site, personalized to them!
If you sign up through Rakuten through this link, and then go through their site to get to Personal Creation's site, you can not only get significant cash back on your purchase, but Rakuten will usually offer really great promo codes to use in addition to it.  I once got a $50 item from Personal Creations for only $20 after using Rakuten's promo codes and cash back!
12.  Think Geek
Know someone who loves Star Wars, Avengers, or anything that came from a comic book?  Think Geek's website has some amazing merchandise, a lot of it for under $25!
Last year I bought my brother (who is almost 40 years old), some gifts from this site and he LOVED them.  Not only that, the UPS guy talked to me about the gifts I got my brother for weeks after he delivered them (pictures were on the box), telling me how awesome they were.
Just like the last gift option, you can get things on this site for great prices, especially if you go through Rakuten.  Once you sign up for Rakuten, then go to Think Geek's website.  Between promo codes and cash back, you will be getting the item so much cheaper!
Great Gifts For Everyone
13. 750 Piece Shaped Jigsaw Puzzle for Adults – Cabin in The Wild
We all know someone who loves to de-stress and put together a puzzle.  How about giving them a beautiful scene that is a little more challenging than their normal puzzles?
14. My Arcade Retro Arcade Machine X Playable Mini Arcade: 300 Retro Style Games Built In
Want a little nostalgia?  Anyone who loves playing games or remembers these will have a blast playing over 300 retro games on this mini machine.
15.  "Never Trust an Atom, They Make Up Everything" T-Shirt
Know a brainiac with a sense of humor? This is the perfect shirt for them!  Comes in Men's and Women's sizes!
16. Queen Size Fleece Blanket
A fleece blanket is a great gift, no matter who you are giving it to. You can never have enough blankets! Especially super soft ones! I love giving these as gifts and receiving these as gifts! You are giving them something they need and want!
17.  Harry Potter Scrabble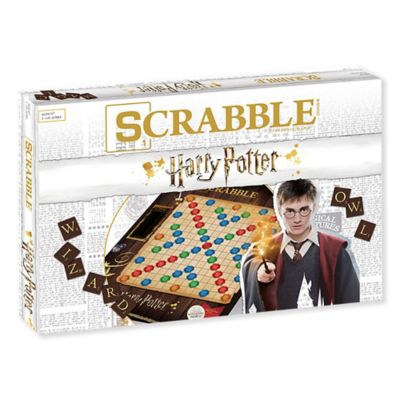 Know a Harry Potter Fan?  They will probably love this Harry Potter Scrabble because you get to change the way the game is played with Harry Potter rules and magic bonus cards!
18. Aubllo Cell Phone Camera Lens 2 in 1 Clip-on Lens Kit 0.45X Super Wide Angle & 12.5X Macro Phone Camera Lens for iPhone X XR XS Max 8 7 6S Plus Samsung Android & Most Smartphones Black
With the rise of Instagram and people taking pictures with their phones, anyone who loves taking pictures with their phone will love this accessory.
19. Harry Potter Gryffindor Rules Adult Soft Throw Blanket with Sleeves

Know a Harry Potter Fan?  They will love this blanket for men or women that will allow them to seek comfort while peaking their imagination.  The best part is Amazon has these for Star Wars fans, Avengers fans, and many more, so you can get this type of item catered to everyone's taste!
20.  "Here I Am.  What Are Your Other 2 Wishes?" T-Shirt
We all know someone who would get a kick out a shirt with this saying.  Comes in Men's and Women's sizes!
21. SNICKERS Slice n' Share Giant Candy Bar Chocolate Gift 1-lbs. Bar
I can't think of one person who would not love this as a gift.  It's something all candy bar lovers will absolutely love and will give them a laugh when they see how huge it is!  It was a hit when we gave these as gifts!
22. Art Kit for Professionals or Beginners
There is no better gift than this art kit! Great for anyone who loves creating art. They will appreciate the fact you catered a gift to their personality and it's something they can use!
23. The Complete Annotated Grateful Dead Lyrics
We ALL know someone who is a major Grateful Dead fan.  So why not get them something that involves their love of their favorite band and memories that go along with it?
24. "Introverts Unite:  We're Here, We're Uncomfortable and We Want to Go Home" T-Shirt
Know someone who is an introvert? Make them laugh with this shirt!  Comes in Men's and Women's sizes.
25.  Tea By Mood
We all have that person in our life who is a big herbal tea drinker.   How neat is this Tea Variety Pack? It gives you 40 different teas that you can drink based on mood!
26.  Waterproof Headphones
These headphones are water resistant, noise cancelling, and perfect for gym goers or people who just like listening to music. Headphones are one of the most common things we lose, so are always needing more (Just ask my husband!). Everyone will appreciate these!
27. uideazone Men Women 3D Printed Plus Velvet Hooded Sweatshirt Casual Pullover Hoodie with Big Pockets
This hoodie is fantastic when you want to get someone something warm, but have it be more of a gift than just basic clothes.  They have multiple, awe-inpiring design options that will appeal to anyone's taste, men or women.
28. Photo Wall Calendar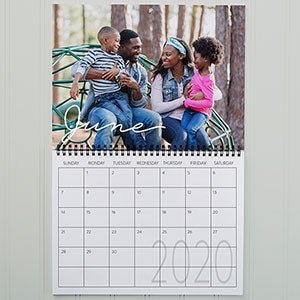 A photo wall calendar is an amazing gift to give older relatives because it is super thoughtful.  You just pick out photos that mean the world to them and then they can enjoy your gift all year long!  I made one of these up for my grandma and included photos of the family and photos of her and my grandpa (who had recently passed). She cried when I gave it to her and she had it hanging on her wall, even after the year was through!
29. Mylivell LED Flashlight Glove Outdoor Fishing Gloves with Stretchy Strap Screwdriver for Repairing Cars Night Running Fishing Camping Hiking in Dark Place
How neat are these gloves?  These are perfect for people who do things outdoors and need a little extra light to help them.  The best part is you don't have to use one of your hands to hold a flashlight or have someone hold it for you on the exact right spot!
30.  Cards Against Humanity Game
Cards Against Humanity is one of the most popular games for adults to play. If you can't tell by the 5 star reviews from over 30k people, adults love this game. You can't go wrong getting this!
31.  Kodiak Meat Claws
You may not think about the world's neatest kitchen tool as a gift, but I can assure you, as someone who owns these, they are AMAZING!  Anyone who cooks a lot of meat or poultry, and shreds them for casseroles or sandwiches will thank you over and over again for getting thes, because it shreds any kind of meat super quickly! It evens shreds salads with ease!
Great Gifts For Him
32. Custom Printed 14 oz Whiskey Glass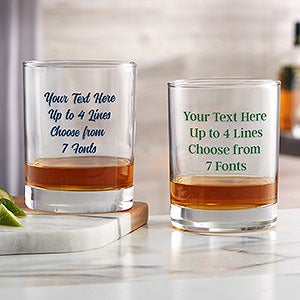 I got my husband one of these for his birthday one year.  He loves the quote about scotch from Ron Burgundy, so I had that quote as the text on the glass.  He LOVED it and laughed when he saw the wording! Years later, he still uses this particular glass every time he pours himself a scotch.
33. 
MalloMe Camping Hammock with Ropes
Know someone who likes to go camping or nap?  They will LOVE this comfortable hammock to enjoy nature!
34. The Official John Wayne Family Cookbook
We all have that relative or older friend who is a major John Wayne fan.  So get them this cookbook, where it features recipes he made and ate, and it even includes sidebars with interesting facts about Duke himself!
35.  Izod Men's Slippers
I know many would love to have these Izod slippers! When I worked retail, this brand and style was very popular with men of all ages.
36. World's Okayest Fisherman Fishing Dad Graphic Novelty Sarcastic Funny T Shirt

Know a man who loves to fish and has a great sense of humor?  This shirt is guaranteed to make them laugh out loud and wear with pride.
37.  Bear Paw Slippers
How cool are these Bear Paw Slippers? I bought these for my husband a few years ago and he got a kick out of them and wears them all the time. Of course, our dog thinks it is playtime every time he does, which is fun too!
38. Monopoly- Star Wars Complete Saga Edition

Know a Star Wars Fan?  Then they will probably love this game dedicated to all episodes!  Each piece, graphic, rules and cards are ready to take you on an adventure to a galaxy far, far away.
39.  Perry Ellis  Men's Fleece Sleep Pants
These fleece Perry Ellis sleep pants are always a hit, no matter who I buy them for! Super popular item at the retail store I worked at. You can't go wrong with getting something he will be comfortable in, just lounging around.  Trust me, he will appreciate this!
40. TAC-FORCE TF606WS Engraved Tactical Assisted Opening Pocket Knife

Want to get a get that they can use and will mean something to them?  This knife is a great option! I have gotten these in the past for all the men in my family and they have all loved them!
41.  Men's Nautica Blue Cologne
Nautica Blue cologne gift sets were always my go to gift for all men. It smells fantastic, and they seemed to love it! It was a very popular fragrance in the retail store I worked at.
42.  Sport Nets Heavy Duty Golf Net 10 X 7 – Perfect Golf Practice Net for Indoor Outdoor Garage Backyard Golf Practice 
It's no secret that when golfers are off the course, they are thinking about getting back on the course.  But what if they can't make it or don't have time?  This practice net is perfect for those times when your favorite golfer wants to practice their shot without leaving the house.
43.  Men's Curve Crush Cologne
Looking to buy for men under 30? Curve Crush was the most requested fragrance for that group when I worked retail. You can't go wrong with this!
44.  Songdu Men's Watch
This watch is a great looking watch isn't it? It has great reviews and looks way more expensive than it actually is! Looks casual enough for every day and dressy enough for those special occasions.
45.  Magnetic Wristband Best DIY Gift – Gifts Tool for Men Magnetic Tool Wristband with 10 Powerful Magnets
I don't think there are any number large enough to describe how much my husband needed this item in the past while working on something or putting something together.  This handy wristband will definitely keep the "Where did I put that __(insert small item here__" and cursing down to a minimum!
Great Gifts For Her
46.  "There's A Chance This Might Be Wine" Travel Mug
As a woman, we don't often get told how awesome we are, so give a woman in your life the gift of a reminder each time she uses this!
47. Monopoly- Friends Edition
Friends is one of the most popular shows in television history and has a ton of people who are die hard fans and re-watch the series over and over again.  So get them excited over their love of the show by giving them Friends combined with America's favorite board game!
48.  Fuzzy Slipper Socks
Fuzzy slipper socks are a fantastic gift. Cute, keeps their feet warm, what's not to love about these? At one point, I had over 50 pairs of these because I couldn't stop buying them! Side Note: There are a lot of different kinds of slipper socks you may be tempted to get, but they aren't as comfortable as these. Trust me, I designated myself an expert on fuzzy slipper socks.
49.  SIX FOXES Wind Chime, Solar Hummingbird Wind Chimes
There is something about hummingbirds that many of us women love.  They are symbols of love, hope, peace, and joy, and what better gift than a beautiful wind chime that represents all those things?
Or try this similar one from Chasgo!
50.  Dog Fleece Pajama Pants
Calling all dog lovers! Look at these dog fleece pajama pants! They are warm, comfortable, and you catered it to their love of dogs! I have gifted these numerous times and have gotten rave reviews every time.
51.  Mermaid Tail Blanket
How neat is this mermaid tail blanket? I have actually bought a few of these as gifts! Because what is more fun having a blanket wrapped around you and pretending you are a mermaid? You are never too old for that!
52.  Sterling Silver Open Heart Pendant Necklace
This is a fantastic gift for a woman of any age when you want to get them something pretty that they can wear with anything but don't have much to spend.  Simple, yet elegant.  And it looks much more expensive than it is!
53.  Lavender Vanilla Spa Gift Basket
Women want to feel pampered. This Lavender Vanilla gift basket will give her the spa like experience she wants!  Lavender is considered the most relaxing scent, so it's a safe scent that you know she will like.
54.  YINUO LIGHT Scented Candles Gifts Set for Women Aromatherapy Candles Stress Relief
Women do it all, so naturally, we need to relax.  This candle gift set was made with that in mind, offering relaxing scents to help them de-stress and boost their mood.
55.  Friends Forever [25th Anniversary Ed]: The One About the Episodes
Does your die hard Friends fan think they know everything about Friends?  Get them this book!  In it is Friends trivia, what happened behind the scenes, and more!  This is sure to get any Friends fan immediately opening the book and reading about their favorite show.
56. VonHaus Pink 39 Piece General Tool Set
Know a woman who could use a tool set? This one has everything she needs to fix things herself! It's practical, it's cheap, and you are giving her something she needs!
57. JAHOLAN Stylish Shiny Rose Gold Marble Design Clear Bumper Glossy TPU Soft Rubber Silicone Cover Phone Case Compatible with iPhone 7 iPhone 8 iPhone 6 iPhone 6S
This iPhone cover is perfect because most of us have iPhones these days and could use a new one.  The color is a pretty pink rose gold, which is one of the biggest trending colors the last few years for women.
58.  Makeup Brushes
Anyone who wears makeup will love you for getting them these makeup brushes! It's something many of us don't buy ourselves, but would love to have! And if we do already have them, we would love another set because we always need more!
59.  BigMouth Inc Ultimate Wine Bottle Glass, Holds Full Bottle of 750 Milliliters
This gift is fantastic for the wine drinker.  It's practical if they want just "one glass" and something that will be an amazing conversation starter when they open their gift!
60. 
SHANY Carry All Makeup Train Case with Pro Makeup and Reusable Aluminum Case – Silver
This makeup set is perfect for anyone over the age of 13. It has everything you need and the colors are ones we would pick out ourselves! The reviews on this are phenomenal too!
61.  Kleancolor Nail Polish- Set of 12
Painting nails is something we have done since we were 3, so getting a gift set of nail polishes is perfect! I got a coworker a set of these one year and she was squealing with excitement (literally!), and started painting her nails at her desk 5 minutes later!
62.  Travel Earring Organizer
This travel earring organizer is great for keeping your earrings organized on the go or at home! I actually own one of these and absolutely love it. It is about the thickness of a book and you can easily slip it in your suitcase for traveling.
63.  Etevon Women's Watch
This watch by Etevon is beautiful and classy. It has great reviews and is only $14.99! Can you believe it?
64.  Lavender Yankee Candle
You can't have too many candles. Yankee Candle is one of the best! For me, the good candles are just expensive enough to where I don't buy them myself, but cheap enough to make a great gift! I will always enjoy receiving candles as gifts! Lavender is a what I consider a safe scent because many women use it for relaxation.
65.  Beautiful Day Spray by Bath and Body Works
Beautiful Day Spray by Bath and Body Works is a favorite of mine.  I bought it for 3 other women and they raved about how great the scent was. In my opinion, this is the best smelling fragrance they have. Get this and they won't be disappointed!
Not Worried About Budget?
If you aren't worried about budget and you want a really cool gift that anyone can enjoy, check out my greatest hits!  Everyone who receives these items LOVES them!  Although these are my favorites, I have many more gift ideas in my post on How (and Where!) to Buy Amazing Gifts Without the Stress.
This New York Times Birthday Book is a hit.  For a $100, you can customize it by adding your recipient's name and birthday.  Then Hammacher Schlemmer inserts all the front page covers of the New York Times every year, starting with the day you were born.  Neat huh?
This Amazon Fire 7 tablet is great. Everyone we got it for absolutely loves it! We liked it so much, we got one for ourselves. You can search internet, download apps, read books, etc. This thing does it all. It's much cheaper than other tablets too!
Know someone who likes to read? Get them this Kindle Paperwhite so they can download e-books! My in-laws bought this for me one year and it was a hit with me. I use mine all the time. The best part is you can adjust the backlight on these to like you are reading a normal book, so the screen doesn't hurt your eyes!
80s and 90s throwback!  Can you imagine how amazing it would be to give someone something from their childhood that they have fond memories of?  We own one of these and LOVE it.  It gives us the nostalgic feeling and the games we loved as kids come preloaded on there.
You May Also Like: